Koza Ępek established in 1983 has been developing its product verification with the help of its dynamic and creative staff and has gained an important position in the market of silk chemise and tie. It makes cut-production and sale to the well-known companies of Turkey. All the clothes it uses in production are import coupon special clothes.
Parallel to the developments & innovations in the production and import, it has accelerated its work towards creating a well-known in Koza Ępek, there is a great team-solidarity in both creating a broad product verification and a brand and in sale-part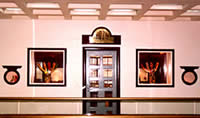 .
We are a family in our relations and professional in our business. We are free but disciplined. We act creatively and quickly but deliberately. Each step we make towards our targets is ruled by entrepreneurialshipand initiative rather than bureaucracy.